This page provides information about the IRS office Los Angeles location.
IRS Office Los Angeles – 300 N. Los Angeles Street, Los Angeles, CA 90012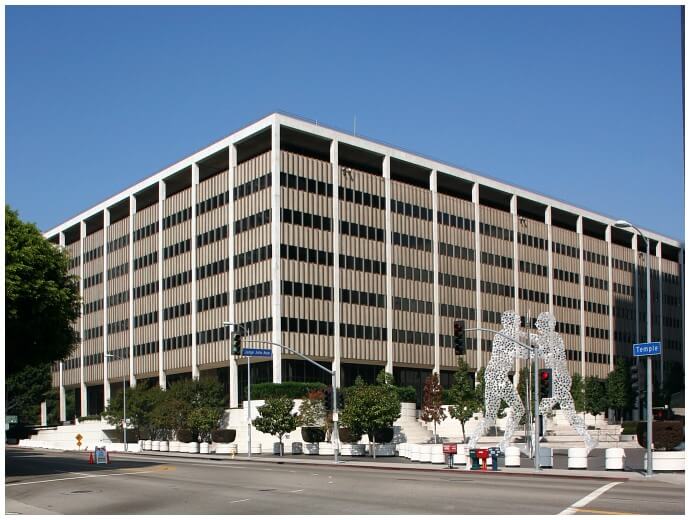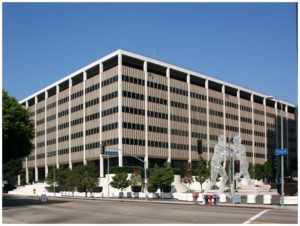 300 North Los Angeles Federal Building is on the National Register of Historic Places.
This IRS building is located close to the Los Angeles Mall, sharing common tenant space with the US Citizenship and Immigration Services among some other well-known government offices. National Register of Historic Places enlists this federal establishment. Two mosaic murals by the entrance, namely Celebration of our Homeland and Recognition of All Foreign Lands by Richard Haines make for a better first impression.
You can walk from Union Station in seven minutes. The Edward R. Roybal Federal Building and U.S. Courthouse is adjacent at 255 E. Temple Street.
Directions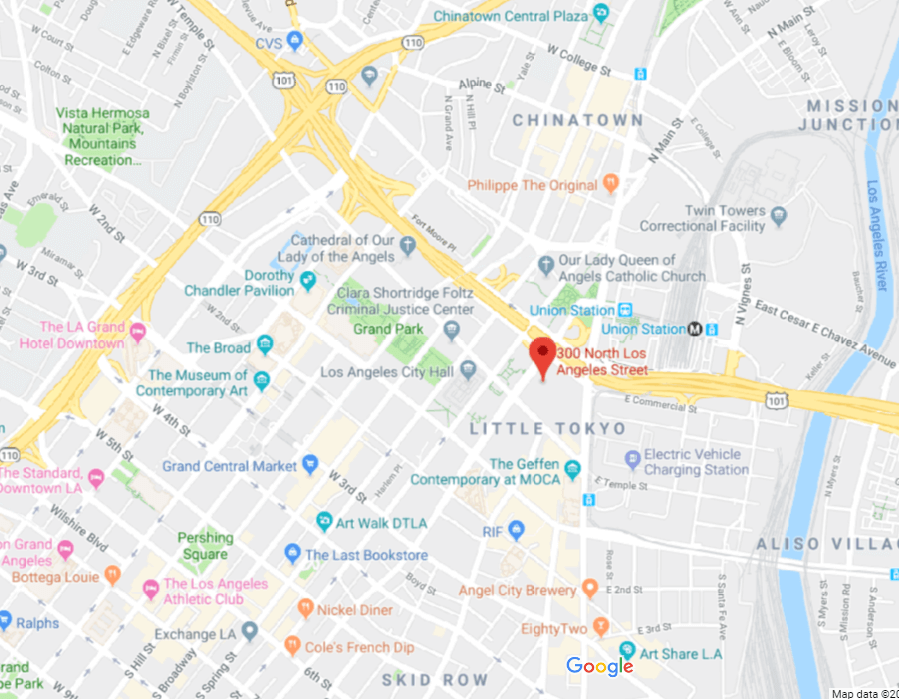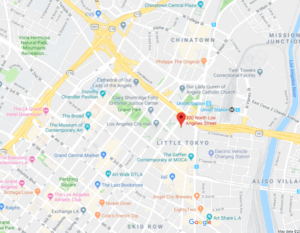 East on Interstate 101: Take Santa Ana Freeway, stay on North Los Angeles Street towards Aliso Street, then turn left at US-101 S that's headed to Interstate 10 freeway East or Interstate 5 Freeway South.
West on Interstate 101: Head southeast and take the 2B exit. Maintain right to turn right onto North Los Angeles Street, then turn right onto East Temple Street. Make a U-turn followed by a left turn towards North Los Angeles Street.
South on Interstate 101: Turn right towards the Los Angeles Street exit. Between Aliso and East Temple, the IRS Federal Building is located.
North on Interstate 101: Take the Alameda exit, then turn left towards Los Angeles Street. You should find the Federal Building on the East side between Aliso and East Temple.
Hours
Monday through Friday 8.30 am – 4.30 pm, follows the federal holiday schedule.
Contact Info
Information: (213) 576-3009
Appointment: (844) 545-5640
Parking
There is no parking available in the building for the general public.
Commercial parking lots are within walking distance to the building. Parking is available at 318 1st Street for $10 and at 501 East Cesar E Chavez Avenue for $6; there's also a metered street parking nearby.
Here's a map of nearby parking lots https://www.google.com/maps/search/parking/@34.05356,-118.24072,14z
Security
The building can be accessed from Los Angeles Street. All public visitors are required to pass through electronic security equipment. ADA access is available at the front entrance of the building.
Appointments
All visitors must make an appointment by calling (844) 545-5640.
Services
Account inquiries (help with letters, notices and levies on your wages or bank account)
Adjustments (changes to tax account information or payments)
Alien clearances (Sailing Permits)
Assistance with Affordable Care Act tax provision questions for individuals
Basic tax law assistance January 1 – April 18 (answers related to your individual Federal Tax Return) (Topics)
Form 911, Request for Taxpayer Advocate Service Assistance
Form 2290, Heavy Highway Vehicle Use Tax Return (submission of tax return if unable to e-file)
Individual Taxpayer Identification Numbers and Form W-7 (More Information)
Multilingual assistance (over 150 languages translated)
Payment arrangements
Payments (check or money order only)
Procedural inquiries
Solutions to tax issues
Tax forms (based on availability)
This office provides Facilitated Self Assistance (FSA), a self-assistance computer kiosk with an IRS employee available to assist you with navigating the IRS.gov website.  With FSA, you can access the IRS.gov website to complete a number of IRS-related tasks or get more information on the following subjects:
Free File program
Forms & Publications
Where's My Refund?
Earned Income Tax Credit (EITC)
Tax law questions
Transcripts
Online Employer Identification Number (EIN) Application
Online Payment Agreement
Electronic payments (Direct Pay and EFTPS)