This page provides information about the IRS Office Miami location.
IRS Office Miami – 51 Southwest First Avenue, Miami, FL 33130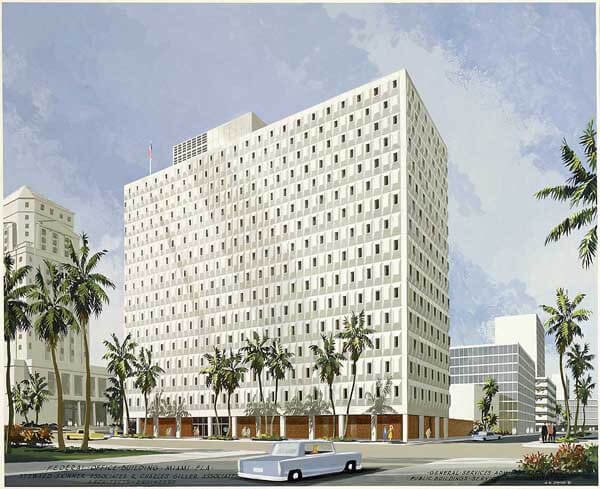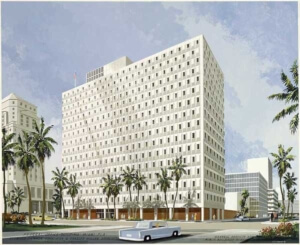 This IRS Office is located at at Miami city center. It is situated near the History Miami Museum and Miami-Dade County Courthouse.
Directions
East on Southeast 2nd Street: Head west on Southeast 2nd Street toward Southeast 1st Avenue. Keep left to continue on Southwest 2nd Street and turn right onto southwest 1st Court, make another right to turn onto southwest 1st street. Another cross street would come up, turn left onto southwest 1st Avenue.
West on Southwest 1st Street: Head east on Southwest 1st Street toward Southwest 2nd Avenue. Turn left onto Southwest 1st Avenue and the destination will be on the right.
North on Interstate 95: Head south on I-95 South and take the left 2 lanes to take exit 2C for Miami Avenue. Keep right at the fork and merge onto southwest 3rd Street. Make two consecutive right turns, then turn left at the 1st cross street onto Southwest 1st Avenue.
South on Interstate 95: Take I-95 north and exit through 2A and Southeast 2nd Street to Southwest 1st Avenue. At the 1st cross street that comes ahead, turn left onto Southwest 1st Avenue.
Hours
Monday through Friday 8.30 am to 4.30 pm, follows the federal holiday schedule.
Contact
Information: 305-982-5077
How to make an appointment
If you require face-to-face service at your local IRS office, you must call 844-545-5640 to schedule an appointment.
All public visitors are required to make appointments prior to visiting by calling the number provided above.
Once you make an appointment, you will receive an automated email confirming the day and time of your appointment.
Parking
Finding a spot in the IRS parking lot may be next to impossible, however the metered parking streets are easy to avail and there are few commercial parking lots in walking distance as well. SP+ Parking Robert's Garage, South Florida Parking Association – Senior Lot, Cultural Center Garage and Safe Cruise Parking are the closest commercial lots.
Security
Public visitors might need to pass through electronic security equipment. Presenting a government issued valid ID might be mandatory for gaining access to the building, and the confirmation of appointment.
Services
Account inquiries (help with letters, notices and levies on your wages or bank account)
Adjustments (changes to tax account information or payments)
Alien clearances (Sailing Permits)
Assistance with Affordable Care Act tax provision questions for individuals
Basic tax law assistance January 2 – April 18 (answers related to your individual Federal Tax Return) (Topics)
Check, money order, or cash payment acceptance (Exact Change is Required)
Form 911, Request for Taxpayer Advocate Service Assistance
Form 2290, Heavy Highway Vehicle Use Tax Return (submission of tax return if unable to e-file)
Individual Taxpayer Identification Numbers and Form W-7 (More Information)
Multilingual assistance (over 150 languages translated)
Payment arrangements
Procedural inquiries
Solutions to tax issues
Tax forms (based on availability)
You may receive assistance provided by an employee physically located in this office or from an employee in a remote office using a computer monitor.  It is similar to talking face to face with an employee in the office except the employee is sitting in a different location. You simply sit at the designated work station and speak with the employee appearing on screen. Using this technology you will be able to resolve issues such as:
Account inquiries
Adjustments
Application for Taxpayer Assistance Order (ATAO)
Multilingual assistance
Payment arrangements
Solutions to tax issues
Tax form orders
Tax law assistance
Taxpayer identification numbers
If you've visited this office, feel free to leave a comment about any tips you have for other visitors. If any information on this page was incorrect, please let us know in the comment below so we can correct it.
Since information on our page might have changed, we recommend that you confirm office information at the IRS's office locator tool before visiting the IRS office.